LOMIK (Lutheran Outdoor Ministries Indiana-Kentucky Inc)
LOMIK (Lutheran Outdoor Ministries Indiana-Kentucky Inc)
Camp has something for everyone !
LOMIK's three sites: Lutherwald, Lake Luther and Lutheran Hills offer a wide range of possibilities. Summer Youth Camps, Personal & Congregational retreats, Family reunions, Crafting groups, and more…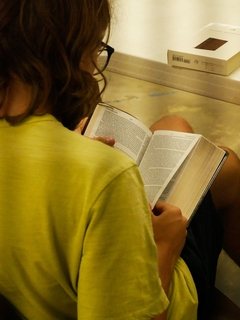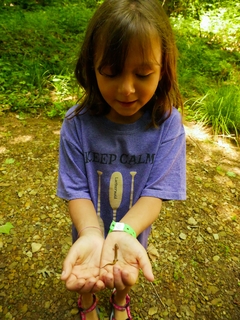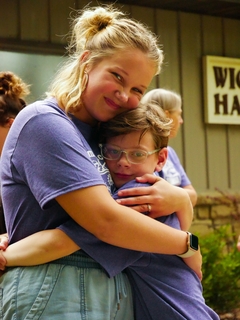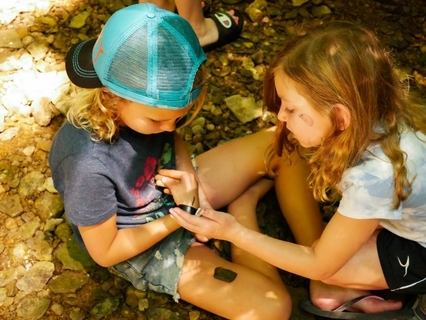 Mission
Lutheran Outdoor Ministries Indiana-Kentucky (LOMIK) welcomes all and provides Christ-centered programs for building faith and life-long relationships in a safe caring, and fun environment.
Values
Faith Family & Community Service Integrity
There are many opportunities to Give Back to the Camps you LOVE!
To apply to be on summer staff, click the employment button to the right
To volunteer to teach Reading Camp or be a Reading Camp Cadet, please click on the volunteer button to the right
and fill out and mail the application form to us at the provided address.
2023 Summer Program Calendar
Week 1
Lake Luther
Lutherwald
Lutheran Hills
Jun 4-9


(Sun-Fri)

Week 2
Lake Luther
Lutherwald
Lutheran Hills
Jun 11-16


(Sun-Fri)

Week 3
Lake Luther
Lutherwald
Lutheran Hills
Jun 18-23


(Sun-Fri)

Private Group

(Bethel Gilead Day Camp)

Discipleship Quest

(Grade 7-11)

Week 4
Lake Luther
Lutherwald
Lutheran Hills
Jun 25-30


(Sun-Fri)

Private Group

(Catholic Youth Camp (CYC))

Week 5
Lake Luther
Lutherwald
Lutheran Hills
Jul 2-7


(Sun-Fri)

ARC (Easter Seals/ARC)

(Adult)

(Wed-Fri)

Private Group

(Private Group (family))

Private Group

(Private Group (family))

(Fri-Sun)

Week 6
Lake Luther
Lutherwald
Lutheran Hills
Jul 9-14


(Sun-Fri)

Performing Arts

(Grade 5-10)

Week 7
Lake Luther
Lutherwald
Lutheran Hills
Jul 16-21


(Sun-Fri)

Week 8
Lake Luther
Lutherwald
Lutheran Hills
Jul 23-28


(Sun-Fri)
General News and Info
Welcome to LOMIK at Lake Luther: Welcome to LOMIK at Lake Luther
Welcome to LOMIK at Lutherwald: Welcome to LOMIK at Lutherwald
Devotionals
Sydney's Devotion: Devotion by Sydney
Songs and Fun Stuff
The Milk Song: The Milk Song
Pharoah Pharoah: Pharoah Pharoah
How-To
Make a God's Eye: How to make a God's eye
Friendship Bracelets: How to make a friendship bracelet
All content © 2023 Lutheran Outdoor Ministries-IK (LOMIK) and Korte Web Services, LLC
LOMIK, the USDA and the State of Indiana are equal opportunity providers and employers